Clubs are a very important part of school and provide wonderful opportunities for the children to learn to play well together as well as important life skills including teamwork, communications, rules and sportsmanship.
The updated timetable to run for the duration of the Spring Term can be seen below.
Many of the clubs are free to attend – the only condition being smiles, gratitude and respect.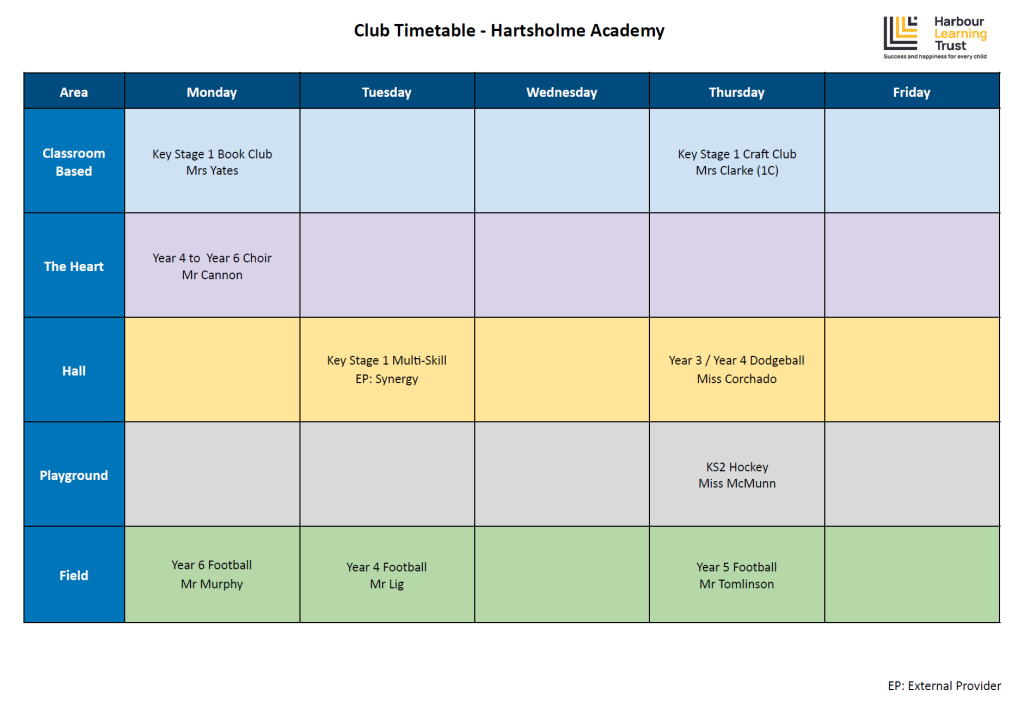 Click here to open a pdf of the clubs on offer for the Spring Term.